The Right to Rise Campaign
with Anna for Project Playground South Africa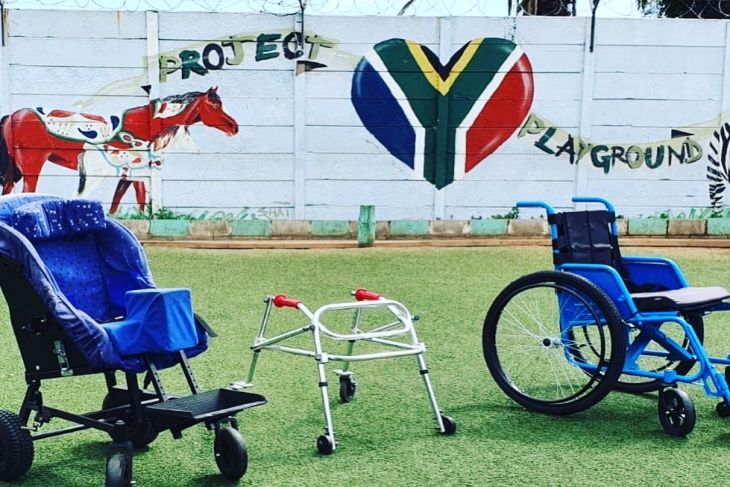 The Right to Rise Campaign
with Anna for Project Playground South Africa
Nicole Banister, Sofia strand , Olivia Venter and 64 other people donated to this fundraiser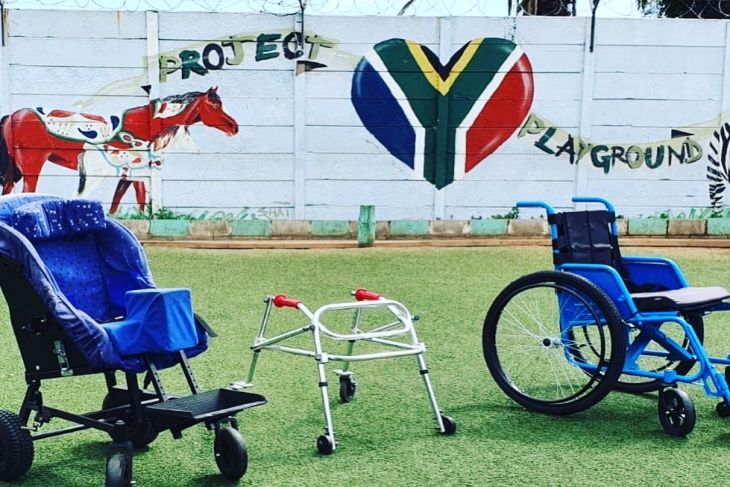 The coronavirus outbreak is first and foremost a human tragedy, affecting millions of people with a devastating impact on the global economy. The outbreak is moving quickly, and some of the perspectives in this article may fall rapidly out of date but what we do know is that the effects of it will be far reaching and have long-term and severe implications on our world as a whole.

Here in South Africa, we are adhering to a 5 week lock down. This extended national lock down has postponed South Africa's worst-case COVID-19 scenario to September, a government projection shows. It has bought our government more time to prepare. At Project Playground, we are also preparing. The impact that Coronavirus (COVID-19) will have on vulnerable communities is likely to be absolutely devastating. The high rates of HIV, TB and malnutrition mean that the fatality rate is likely to be much higher than has been reported in other countries. Transmission rate is also likely to be gravely concerning with the cramped living spaces and challenges in maintaining acceptable levels of hygiene.

Project Playground is an after care centre in the townships of Langa & Gugulethu (Cape Town, South Africa). We very proudly celebrate our 10th anniversary in September 2020 and have grown by over 1200% in participant numbers since we opened our doors. Today we support 800 children and their families. We are so immensely proud of the work we do, the children and their families whose lives we continue to impact and the amazing role models that we are creating in these communities through the staff that we employ.

Project Playground needs your help. We are thinking ahead.

Our children, when they do return post lock down, will have been affected by many negative factors. The truth is, the aftermath of this lock down, and after the curve has flattened is when people are going to really feel the consequences. Right now, and beautifully so, countries come together and pledge non-perishables to local NPO's to feed families for a week or two, but this will soon dry up. Project Playground will then commence its most challenging job: to care for any children who have been orphaned as a direct consequence of their elderly guardian dying from the virus, the families facing dire poverty as the bread winner has lost their job, children are behind in their school work as they have not had access to online learning platforms, children being traumatised by a harrowing increase in domestic violence and sexual abuse in the home, and so much more.

Sipokazi is one of the children in our disability unit. She will feel these negative effects even more. Project Playground and our Play on Wheels division is her daily haven where we care for her hygiene, nutrition, safety and ensure that she receives the necessary therapy and care to grow and develop to the very best of her ability. If nothing else stays with you, her story will.

Please help us at Project Playground to continue our work and to adapt and drive ahead in the face of the new and unpredictable challenges that we face.

Pledge a donation and contribute to re-building the lives of the most vulnerable. It takes a village to raise a child. Never before have these words meant more.

Everything you would expect
All-inclusive Peer-to-Peer fundraising
Free to use & always will be
We don't charge monthly or yearly fees.
It's a Social thing
Works with Instagram, Facebook, WhatsApp, Messenger & SMS.
Track your donations
See where your donations come from in real-time.